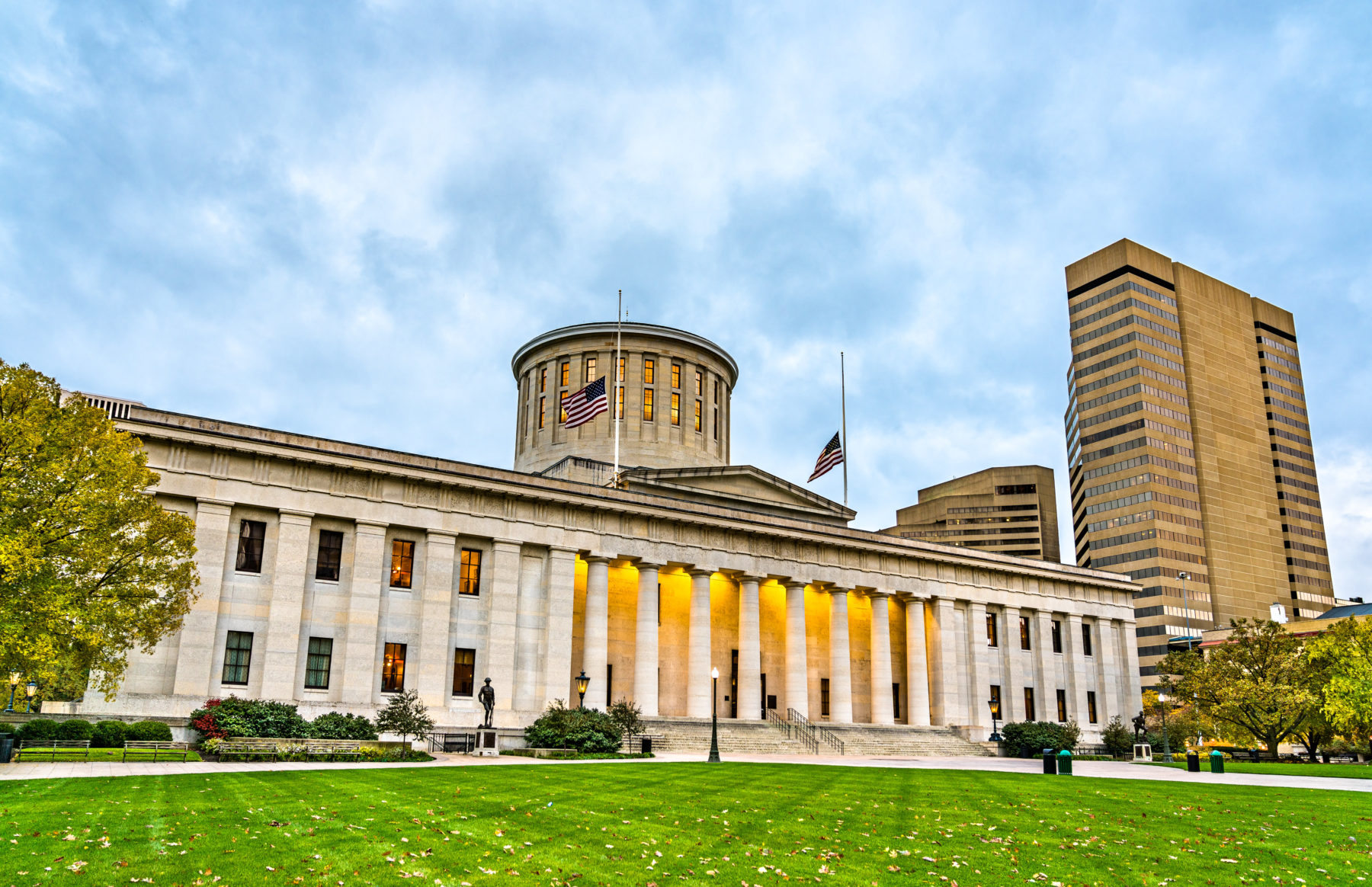 The House in in Session. What's on Their Docket? A Lot.
There are a number of education-related bills or bills that will otherwise impact public schools in Ohio currently being considered in the General Assembly. Here is a breakdown of what's happening.
House Bill 244
HB 244 was signed into law in July and goes into effect on October 13, 2021. The bill prohibits public schools from mandating vaccines not yet approved by the Food and Drug Administration. Further, public schools cannot discriminate against those not vaccinated by making them do different activities from their vaccinated counterparts.
House Bill 435
HB 435, dubbed the Ohio COVID-19 Vaccine Fairness Act, was introduced on September 27 and has emerged as the most prominent bill of its kind and, unsurprisingly, received some pushback by lawmakers and business groups. Implications as it relates to school districts include:
Prohibits school districts/employer from requiring a student/employee to receive a COVID-19 vaccine if it has not been approved by the FDA.
If an employer requires a vaccine, the employee may satisfy the requirement by taking either a fully FDA-approved vaccine or emergency approved vaccine.
Allows exemptions from COVID-19 vaccination due to medical contraindications, natural immunity, and reasons of conscience (including religious convictions).

This does not apply to an employee who begins after the date the law takes effect.

Requires a student or employee to submit a written statement to claim an exemption with additional requirements for exemptions based on medical contraindications or natural immunity.
Creates a private right of action for students and employees against employers who violate the law.
Prohibits a facility owned by a political subdivision or state agency from requiring an individual to show proof of COVID-19 vaccine in order to gain admission into a facility.
House Bill 322 and 327
HB 322 and 327 are just two of many efforts recently introduced to control curriculum decisions in schools regarding the teaching of matters related to race, history, etc.
HB 322: Regards the teaching of certain current events and certain concepts regarding race and sex in public schools.
HB 327: Would prohibit school districts, community schools, STEM schools, and state agencies from teaching, advocating, or promoting divisive concepts.
We anticipate that this will continue to be a topic that will be debated, and possibly acted upon, in the General Assembly. The debate and enactment of similar laws in other states have been met with protests by students, teachers, and community members.
House Bill 105
HB 105 passed the Ohio House on June 10 and targets age-appropriate sexual abuse/sexual violence prevention. More specifically it:
Requires each school district, community school, and STEM school to provide annual age-appropriate instruction in child sexual abuse prevention for grades K-6.
Requires each school district, community school, and STEM school to include age-appropriate instruction in sexual violence prevention education for grades 7-12.
Requires each school district, community school, and STEM school to notify the parents or guardians of students who receive instruction related to dating violence prevention and sexual violence prevention that it is required curriculum and to permit them to examine the instructional materials, upon request.
Requires the Department of Education to provide on its website links to free curricula addressing sexual violence prevention to assist schools in developing their curricula.
Requires each school district, educational service center, community school, and STEM school to incorporate training on child sexual abuse into its required in-service training for teachers and other professionals.
Senate Bill 1
SB 1 passed in the Ohio Senate on September 29. The bill is aimed at requiring financial literacy instruction as part of their required high school coursework. Students entering the ninth grade for the first time on or after July 1, 2022, would need to complete one-half unit of instruction in financial literacy as part of the required high school curriculum, either as an elective or a math course. The bill would also require educators teaching the course to have an educator license validation in financial literacy by the 2023-2024 school year. It also creates a fund to reimburse districts for those licensure costs.
House Bill 126
HB 126 has now been introduced three times, most recently passing the House on April 15. The bill seeks to make filing counterclaims against property valuation complaints more difficult and cumbersome for school boards. Boards would have to take additional steps, such as adopting resolutions and providing redundant notice to property owners, in order to file a counterclaim.
House Bill 151
HB 151 proposes to replace the two-year Ohio Teacher Residency Program with a two-year local new teacher mentorship program facilitated by each local professional development committee beginning with the 2023-2024 school year. It eliminates measures of progression and the requirement that a teacher takes a performance-based assessment prescribed by the State Board of Education. It further requires each mentorship program to offer opportunities to observe veteran educators, discuss instructional practices, and introduce the teacher to the teaching profession and school district or school.
House Bill 290
HB 290, also known as the Backpack Bill, would allow families to choose the educational option that best meets their needs by ensuring that every child in the state is eligible for a scholarship to attend the K-12 school of their choice.
House Bill 298
HB 298 revises the composition of the State Board of Education from 19 voting members to 11 by eliminating the eight Governor-appointed positions when their current terms expire.
House Bill 61 and 132
HB 61 and 132, dubbed the Save Women's Sports Act, requires each school that participates in athletic competitions to designate separate single-sex teams based on the biological sex of the participants. The bill would prohibit a state agency or political subdivision, accrediting organization, or athletic association that operates or has business activities in Ohio from taking adverse actions against a school or school district that complies with the bill's single-sex participation requirements.
If an athletic participant's sex is disputed, the bill requires the participant's sex to be established through a signed physician's statement indicating the participant's sex based upon only 1) the participant's internal and external reproductive anatomy; 2) the participant's normal endogenously produced levels of testosterone, and; 3) an analysis of the participant's genetic makeup.
Senate Bill 229
SB 229 would allow a school district to submit to the Ohio Department of Education, by April 20, 2022, a declaration to implement or discontinue the use of a blended learning model during the 2021-2022 school year. For students participating in blended learning, the district shall provide internet access and devices necessary to access online content.