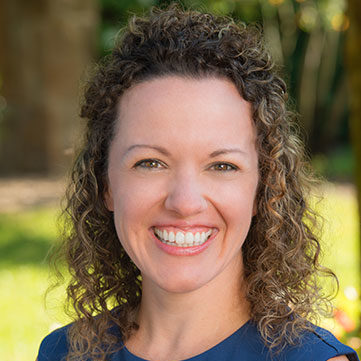 Education
J.D., The Ohio State University Moritz College of Law (2009)
B.A., Communications, Miami University, Ohio (2004)
B.S., Marketing, Miami University, Ohio (2004)
Court Admissions
United States District Court, Southern District of Ohio
United States District Court, Northern District of Ohio
Affiliations
Ohio State Bar Association
Cincinnati Bar Association
Alpha Delta Pi Sorority, Miami University (Ohio) Chapter Advisor
Ms. Wessendorf-Wortman is a shareholder with the firm. She advises clients on a variety of educational law matters including labor and employment issues, student discipline and rights, special education and 504 matters, relationships with school resource officers, serving transgender students, employee misconduct and investigations, booster matters, and general school law practice. She is a member of the firm's Special Education and Workers' Compensation Practice Teams. Ms. Wessendorf-Wortman has served as a lead negotiator in bargaining and defended boards of education in arbitration, court cases, special education mediation, and due process hearings. She has represented school boards before a variety of federal and state administrative agencies, including the Ohio Civil Rights Commission, the State Employment Relations Board, the Internal Revenue Service, the U.S. Equal Employment Opportunity Commission, and the U.S. Department of Education Office for Civil Rights.
Ms. Wessendorf-Wortman is a frequent presenter at professional conferences, and at administrator and staff in-service trainings on a variety of topics including annual legal updates, professional ethics and codes of conduct, implicit bias, relationships with school resource officers, managing booster groups, serving students with disabilities, employee leave matters, and handling employee misconduct.
She has been selected to the Super Lawyers' Ohio & Kentucky Rising Stars list for 2017, 2018, 2019 and 2020.
Recent Presentations and Published Works
2020 Ohio Threat Assessment Training Presenter (https://www.ohioattorneygeneral.gov/threatassessment)
February 11, 2020: High Aims Presentation
February 7, 2020: OASPA Administrative Assistants Seminar
February 5, 2020: Brown County ESC & Southern Ohio ESC – Special Education Legal Update
January 30, 2020: Butler County ESC – Section 504 Updates and Discussion
December 19, 2019: LRP Special Education Connection Article – Avoid the appearance of predetermination with Section 504 students
October 15, 2019: Butler County ESC – Guidance Counselors
October 2019: Ennis Britton's Special Education Symposium
September 6, 2019: OASPA Boot Camp – Employee Discipline and Trial by Fire
August 1, 2019: High AIMS – Avoiding Professional Pitfalls for Educators
July 25, 2019: NWOASBO Human Resources & Treasurers
June 25, 2019: OSROA Legal Conference – School Based Law Update
March 12, 2019: State Support Team 12 – Special Education Legal Update
March 6, 2019: Northwest Ohio Association of School Business Officials – Legal Update
February 5, 2019: Brown County ESC & Southern Ohio ESC – Special Education Legal Update
December 7, 2018: Southwest Ohio Personnel Administrators
November 13, 2018: School Law Workshop: How'd We Get There? Special Education Fights, Ohio School Boards Association (OSBA) Capital Conference
October 2018: Ennis Britton's Section 504 Symposium
September 18, 2018: Legal Update, Southern Ohio ESC
September 14, 2018: Legal Update, Southwest Ohio Personnel Administrators
September 6, 2018: Legal Update, Buckeye Association of School Administrators (BASA)
September 5, 2018: Levy Campaign Compliance, Ennis Britton Webinar
August 2, 2018: Progress Monitoring in Endrew F. World, Hamilton County ESC
July 27, 2018: Licensure and Legal Updates for Treasurers, Ohio Association of School Business Officials (OASBO) Northwest Region
June 15, 2018: Title IX and Schools, OSBA
April 19, 2018: Technology Pitfalls and Traps, OASBO
April 5, 2018: Special Education, Ennis Britton Administrator's Academy
April 3, 2018: Special Education Hot Topics, State Support Team 12
March 6, 2018: Special Education Forms and Progress Monitoring, Frontline Education
February 9, 2018: Southwest Ohio Personnel Administrators