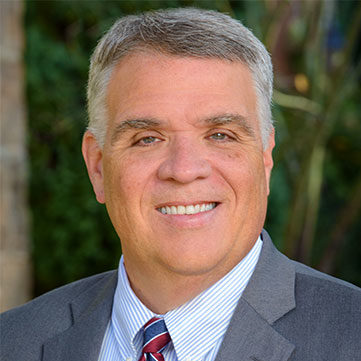 Education
J.D., University of Notre Dame Law School (cum laude, 1995)
M.P.A., University of Akron (1991)
B.A., University of Dayton (magna cum laude, 1988)
Court Admissions
United States Court of Appeals, Sixth Circuit
United States District Court, Northern District of Ohio
United States District Court, Southern District of Ohio
Affiliations
Stark County Bar Association Grievance Committee, Current Member (Past Chair)
Stark County Bar Association Labor Law Committee, Member
CommQuest Services, Current Board Member (Chair of Operations Committee)
YMCA of Central Stark County, Former Board Member
Meyers Lake YMCA, Former Board Member and Past Board Chair
Leadership Stark County, 12th Class
Mr. McBride is of counsel with the firm. He is a member of the firm's Construction and Real Estate as well as Workers Compensation practice teams. Bob has dedicated his practice to representing public school districts and private sector clients in the areas of employment law, civil rights defense, board leadership, labor relations, general civil litigation and construction law.
His experience includes negotiating collective bargaining agreements and labor arbitrations, as well as advising clients on compliance with statutes such as the Ohio Public Employees' Collective Bargaining Act and the Fair Labor Standards Act.  Bob also advises clients on compliance with civil rights laws covering race, sex, national origin, religion, age, disability, genetic information, family and medical leave and veteran status.
He represents clients before administrative agencies such as the Equal Employment Opportunity Commission, the Ohio Civil Rights Commission, the Ohio Unemployment Compensation Review Commission, the United States Department of Labor Wage and Hour Division, the National Labor Relations Board, and the State Employment Relations Board. Bob is frequently asked to present at conferences across the state on topics related to school operations, employment and more.
Recent Presentations and Published Works
November 2019:  OSBA Capital Conference – We're Under Attack – This is Not a Drill
September 2019:  Summit County Educational Service Center Aspiring Treasurers Group – Legal Update
September 2019:  Cleveland Association of School Psychologists – Legal Update:  Threat Assessment,
Confidentiality and Immunity
September 2019:  Barberton City School District – Legal Update
July 2019:  Aurora City School District – Legal Update
June 2019:  Summit County Educational Service Center Transportation Leader's Network – Legal Update
February 2019:  Educational Service Center of Northeast Ohio – Legal Update
February 2019:  Rootstown Local School District – In-service
January 2019:  East Central Ohio Educational Service Center – Legal Update
November 2018:  OSBA Capital Conference – Answers to Uncomfortable Questions 3.0
November 2017:  OSBA Capital Conference – Opiates, Medical Marijuana, and Schools
November 2016:  OSBA Capital Conference – Issues Schools Avoid But Must Address
November 2015:  Fair Labor Standards Act, Stark County Bar Association 2015 Labor Law Seminar, Canton, Ohio
November 2015:  Drugs in Schools:  A Matter of Life and Loss, OSBA Capital Conference, Columbus, Ohio
October 2015:  Wage and Hour Regulations:  What We Know and What You Should Do, Bruner Cox CPE Day, Canton, Ohio
October 2015:  Overtime and other Wage and Hour Issues, Putting New Law Into Practice, an Employment Law Update, Uniontown, Ohio
November 2014:  Implementing a Random Drug Testing Policy, Ohio School Board Association Annual Conference, Columbus Ohio
October 2013:  Ohio Teacher Evaluation System and Nonrenewal, Ravenna, Ohio
October 2013:  Wrongful Discharge and Discrimination, Stark County Bar Association
June 2013:  Discipline & Documentation:  Best Employment Practices, Atwood, Ohio
February 2013:  2013 Education Law Update:  Negotiation Trends, Ravenna, Ohio
May 2012:  Workplace Harassment, Employment Source